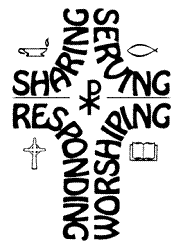 "Come to me, all you who are weary and burdened, and I will give you rest."-Matthew 11:28
When Jesus spoke these words, there were no exceptions to his invitation. To people of all ages, races, genders, and nationalities, to the rich, the poor, the strong, the weak, to those firm in their faith and to those who are searching, questioning and doubting, Jesus just said, "Come".
At Geneva we want to reflect that reality, so you will find children as an integral part of our church's life. You will find that we actively seek to be a church that sets up no barriers, but one with opportunities for growth in the Christian faith appropriate for all levels of spiritual maturity. You will find worship that combines time-honored traditions with fresh, new ways of expressing the Christian faith. So welcome. Please take some time to look around and get to know us.
Geneva's Mission:
We are a Church that has been drawn together by God to:
Embody the fullness of Jesus Christ;
Exalt God through Christ-centered worship;
Edify each other in the faith through Godly nurture and Christian love;
Equip God's people to
Engage the world with Spirit-empowered ministry.
Upcoming Events:
Youth Mission Trip: July 19th – 25th
Mission Pointe reaching out to  those in need. (pdf)
Check out and follow the Tree of Lives Blog
Check out our New Weekly Sermon Video